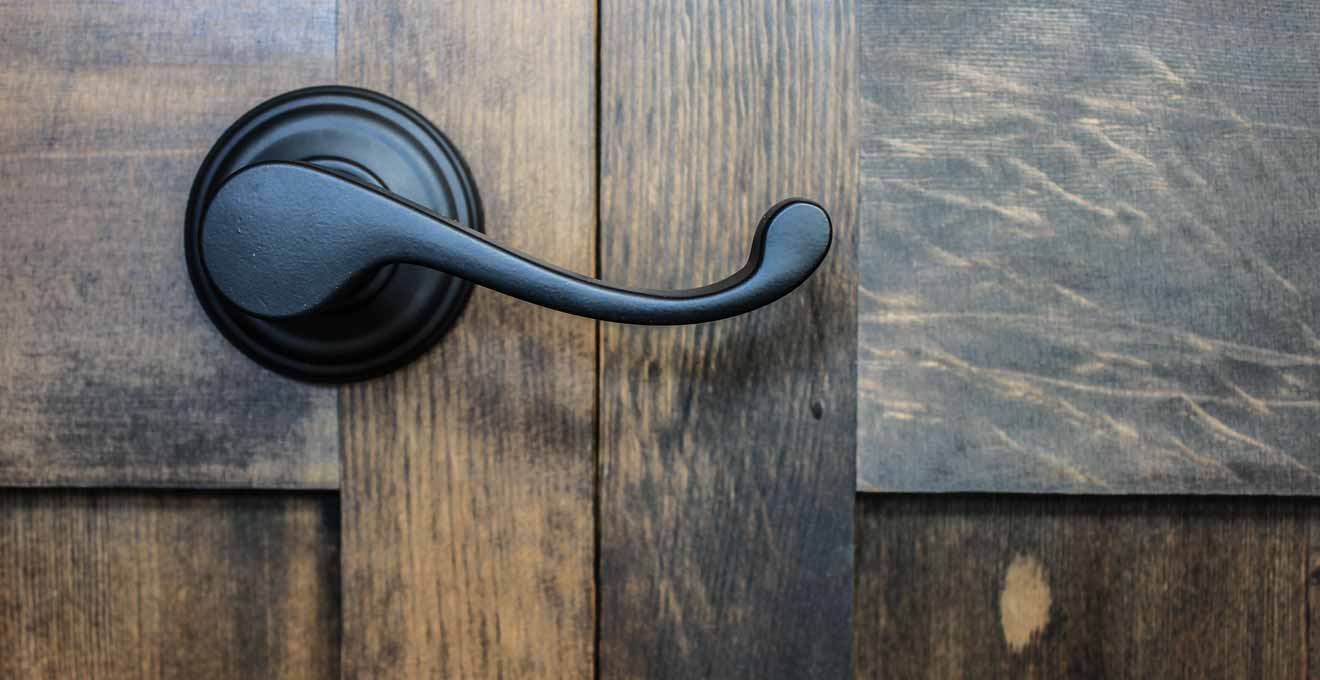 FAQ
We are planning to build a cabin, but don't have plans yet. Can you help?

There are three options:

Not interested in a custom plan? We have a number of stock home plans available from various partners that you may wish to consider. You can also customize one of our stock plans if there are aspects of the plans that you'd like to personalize or gear towards your tastes. Please book at consultation.
Already have plans? You can BYOP (Bring Your Own Plans). Submit them to QJC by email or hard copy. Once we have a full set of plans, we're happy to prepare a custom quote for a small fee. If you accept the cost proposal, this fee will be applied to your first bill.
Great ideas, but no plans yet? If you don't have a draftsperson, we're happy to work with you and one of our partner drafting and engineering professionals to create your custom home plans. This process takes time and patience and creativity – please allow 6-8 weeks!

We will require a full set of construction drawings in order to provide you with the best possible estimate to build your home.

Am I ready to build?

A lot of things need to come together before breaking ground: obtaining plans, hammering out specifications and choices, permit applications, mechanical engineering/designing, estimates, contract review, financing/appraisals/lawyer involvement, surveying, information gathering, research, site visits and consultation. This process can take between 4-16 weeks, depending on how much pre-planning you've already done. We can help with most steps along the way, but you will ultimately set the pace. The best pace is the pace you're comfortable with. Our advice – don't rush a good thing! The process should feel thoughtful and clear, not rushed.

How much will it cost?

These four things are related to a seamless build: accurate cost estimating, thorough planning, great communication, clear decision making. Accurate cost estimating for a custom home can only be provided after a set of plans is provided and we obtain information about your choices. Expect a thoughtful consultation period. Please allow 2-4 weeks for a proper consultation process and a custom quotation. It can be very misleading to base the cost of your build off of a different set of plans or a ubiquitous per square foot cost that doesn't accurately reflect your choices or needs. It helps to provide QJC with a guiding budget and please feel comfortable requesting cost revisions after you receive your initial cost proposal.

Do I need to apply for a building permit?

No. We'll take care of this on your behalf. The District of Lakeland has a four step permit process:

Development Permit
Engineered Plan submission
Real Property Report submission
Building Permit Application

We'll take care of the details. You'll receive a copy of the completed applications and a copy of the building permit itself. Permit application fees, the costs associated with obtaining an engineer's review and stamp, and the cost of a Real Property Report will be outlined in your cost proposal.

Do I need to arrange for inspections?

No. QJC and subtrades of QJC call for their own inspections. You'll be notified by the appropriate inspector if any issues arise.

Inspections related to construction mortgages should be coordinated with QJC based on progress, but will be requested by you, the cabin owner.

What kind of warranty does QJC offer?

QJC's warranty is competitive with industry-standard home warranty programs. Quinnalan Jaimes Contracting New Home Home Warranty Program is as follows:

1 Year Warranty on Labour and Materials
Quinnalan Jaimes Contracting offers a 1 year warranty on all materials and labour. Our warranty protects against:

Latent Defects – Faults in the property that could not be discovered by thorough inspection, at the time the work was completed
Structural Defects – Items that do not conform with warranty standards or building code requirements.

Our 1 Year Warranty on Labour and Materials covers faults or defaults that may occur during the first year after the completion of your new home. Some common examples of this are: repairing nail pops, filling drywall screw indentations, tightening loose hardware or fasteners, drip at a water supply line, flickering light, etc.

5 Year Warranty on Foundation Water Penetration

Quinnalan Jaimes Contracting will repair the foundation wall in the unlikely event that water penetration occurs through foundation walls. Our 5 year Warranty on Foundation Water Penetration covers a five year period after the completion of your new home.

10 Year Warranty on Structural Defects

Quinnalan Jaimes Contracting offers a 10 year warranty, covering:

Any defect in materials and labour that results in a failure of the load-bearing portion of the structure (such as footings, piles, basement walls, beams, floor joists, teleposts, load bearing walls, and roof trusses).
Any structural damage that might occur as a result of such a failure, that makes the home unsafe or unliveable.

Our 10 Year Warranty on Structural Defects offers coverage up to a $60,000.00.

Total Warranty Limit of $100,000

The total coverage limit of our new home warranty program is $100,000.

Our new home warranty program is designed to offer peace of mind in our company's integrity, professionalism, and faith in our workmanship.

I have a small renovation project and I'm looking for a carpenter. Can you help?

Absolutely! We have experience in all aspects of new home construction and renovations. Give us a call to discuss any of your cabin maintenance, improvement ideas or renovation plans.

Is QJC insured during the build?

Yes and No. Being properly insured is the responsibility of the builder and the cabin owner.

We hold General Contractor's Liability with insures us for:

Commercial General Liability
Medical Payments
Personal Injury Liability
Tenants Legal Liability
Non Owned Automobile Policy
Contractual Liability Endorsement
Tree Removal
Damage to adjacent properties

Our Policy # is 004529013 D with Economical Mutual Insurance Company & we will provide you with a certificate from our insurer which outlines our coverage. This will happen before any site-work occurs. The cost of this insurance is ours.

An additional "under construction insurance policy" covering these things (water, fire, wind, storm damage) would need to be set up specific to this project. This additional cost of this type of insurance is the responsibility of the cabin owner. Typically an insurance policy would be set up in one of two ways:

QJC can set up a commercial policy on your behalf. This is typically more expensive than when a personal package is set up by the property owner simply because commercial insurance is more expensive than a personal package. Another consideration – you would not be able to convert this package into a home insurance package after the construction is completed.
You (the cabin owner) could set up a private insurance package that covers your cabin under construction. This is less expensive insurance for the same coverage and can be converted into a home policy at the end of your build.

Regardless of which insurance is purchased, these items won't be covered:

Flood caused by surface water
Ground movement & shifting

If you would like QJC to secure a quote for this type of insurance or if you would prefer to do this on your own – just let us know.

Does QJC's insurance policy cover damage to adjacent property or vehicles?

Yes. QJC's insurance policy covers our entire business operations and activities, so if damages were to occur on your property or an adjacent property, vehicle, etc. we would be covered.

We would like to request copy of proof of insurance prior to signing a contract.

Sure. We will provide you with a certificate of insurance prior to signing a contract. We will also provide you with a clearance letter from the Saskatchewan Worker's Compensation Board which shows that our account is in good standing.

Can QJC guarantee a start date?

Yes. QJC will accept a $1000 retainer to guarantee a mutually agreed to start date.

Is the $1000.00 contractor retainer applied to the cost of the build?

Yes. The retainer would be applied, as a credit, to your first bill. This retainer, combined with the signing of a contract allows us to decline other jobs & work with confidence.

We would like to finalize our contract with QJC. However, we have a few additions that we'd like you to consider. Can we add these to our agreement?

Yes, this is quite common. You or your lawyer may recommend addendums to the contract. Send them to us in writing and we will happy to review these suggestions. If they are mutually agreed to, they will become part of our agreement. Finalizing the contract should be careful. We invite pointed questions as part of the contract finalization and throughout the build.

Who does QJC use for subtrades?

QJC has a network of local subtrades that we use exclusively because they have repeatedly demonstrated that they are reliable, professional and meet our expectations, client expectations, inspection requirements and industry standards.

Because QJC specializes in custom home building, we provide most services "in-house". Our craftsmen have earned Red Seal and Master Craftsman credentials and pursue further education or otherwise obtain niche skills on an ongoing basis. Our permanent crew has carpenters and craftsmen that specialize in: residential framing and foundation construction, timber frame construction, decorative concrete floors, concrete countertops, custom woodworking, cabinet making, custom tile, cultured stone installations, effluent pump systems, building code fluency, Energy Star Builder techniques, etc. To maintain the highest standards and to ensure we meet deadlines, we only subcontract what's required and cost-effective. We subcontract & liaise with the following service providers: heavy equipment, plumbing, heating, cooling, electrical, power trowelling, drywall mudding, roofing, eaves and downpipes, parging, window coverings, well drilling, demolition.

I have an idea for some custom work, but don't know if it will work can you accommodate this?

We love a creative challenge that allows us to use our skills and expertise! We've got expertise in wood joinery and custom woodwork, decorative concrete applications, custom barn door design and construction, built-in shelving & cabinets, unique wall features and fireplace mantles and custom tile applications, integrating architectural salvage. Give us a sketch, photo or clipping so we get "the concept", we'll measure and draw out your idea.

Will my project be completed on time?

We aim for a seamless building process – well coordinated and finished on time. However, there are some minor delays which are beyond our control – weather, unforeseen ground conditions, shipping delays, supply shortages, delays caused by road restrictions, waiting for decisions/information. QJC will propose a completion date along with our cost proposal. QJC will put together and share with you a "perfect world timeline" for you to review. This timeline will guide the construction process. However, it is common to encounter minor delays. We will clearly communicate any unforeseen or anticipated delays. However – it's our goal to complete your project on time. We take pride in meeting deadlines. In the 2012-2013 building season, QJC met all occupancy deadlines on new construction projects.

How does QJC structure contracts?

We are very transparent about the structure of our new home construction contracts and billing. A custom build would be structured as a COST PLUS 10% build. The 10% is the general contractor's fee or project management fee.

What's included in the General Contractor's Fee?

The General Contractor's Fee is earned. Included in the General Contractor's Fee are:

Weekly written progress reports and photos of your build/progress
Once-per-week site meeting
Materials ordering and purchasing
Regular & timely phone consultation and follow-up
Same-Say return of phone calls and emails
Creating finishing schedules
Site oversight, ensuring the highest standard
Handling Site Changes
Co-ordination of all deliveries
Co-ordination of all subtrades
Permit and Service Applications
Seamless processes
Price requests
Liaising with sub trades and suppliers
Transparent and itemized billing
Post-construction support
Post-occupancy troubleshooting and orientation
Warranty support

How do you handle change-orders?

Pre-construction planning helps to clarify decisions and choices. However, as the building takes shape, you may want to make changes. Building is a fluid process and it is common to make adjustments along the way. Function considerations or design preferences may require changes to the as-drawn plans. Changes can be initiated by the cabin owner and will be accommodated provided that the change complies with "best practices", building codes and manufacturers recommendations. If a change is requested for whatever reason, it would involve a discussion, putting it in writing, cost estimation and cost approval. The cabin owner would "sign off" on the required change before any changes would be made. Please keep in mind that some changes will add time to your build and may impact other aspects of the build down the road. The builder may also make suggestions for changes based on best practices, design or function – and these would be handled in the same fashion. You will not be charged a fee for making changes to the design or function of the building. The cabin owner will only ever be charged the actual cost of additional labour and materials to make a site change. The cabin owner will also be responsible for any restocking fees that may apply to materials already purchased.

It is recommended that the owner holdback 10% on every invoice until the project is complete, is that okay?

Absolutely, we expect it. We do not expect you to pay the 10% Contractor's fee until we've fulfilled our contract and fully completed the build to the specifications agreed to in our contract.

How do I make sure the project stays on budget? I want to avoid cost-overruns.

We structure a 10% contingency fund into our contracts to account for cost overruns. We will also contact you to obtain cost approval if any item or task will be more than 10% over the amount we have estimated. Additions to the contract are not considered cost-overruns.

How does billing look?

We bill during the first week of each month based only on what has been completed. Your payment is due on or before the last day of each month. Unless otherwise specified, QJC will email a PDF version of your monthly bill and will attach scanned copies of the original bills for your review and records.

I am a seasonal resident of Lakeland, looking to build a new cabin…this poses challenges?

First off – we'd like to meet you. Please call or email so we can arrange a mutually convenient time to discuss your project. Once construction starts, we can do much of the work electronically, via email and photographs. We can also connect you with product choices and suppliers via internet and likely find showrooms in your permanent community where you can see products and choices. Sometimes it's feasible to obtain samples of particular products (please allow time). We communicate regularly via text, phone and email to maintain a high level of communication. Expect a weekly progress report (via email) with photos every Friday afternoon. Great communication is essential to a successful build. We encourage you to visit the site during construction and will request "walk-throughs" at particular times. Visits should be planned to ensure your safety during construction.

What do I do about appliances and furnishing my cabin – I live out of province?

QJC can work with you and our recommended local industry partners to select, coordinate, and deliver appliances and home furnishings. Need Appliances? We can source most appliance brands locally or can recommend a showroom in your areas where you can select appliances. Need furnishings? New in 2013 – QJC is now an industry partner with Restoration Hardware. Ask for a catalogue or view their online catalogue at http://www.restorationhardware.com/ and get inspired! We'll help you measure your rooms and spaces and take care of the nuts and bolts like orders and deliveries. We secure below-retail pricing on all furnishings and appliances.

Still have questions?